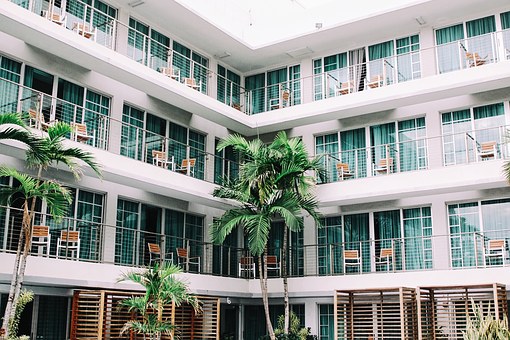 Active Hotel Investors of 2016
Here are some notable events happening in the hotel world:
2016 has given us Brexit, the most unfavorable presidential candidates in history, and a summer box office that didn't seem to live up to the summers past. Could it get any worse? Well, for those in the hospitality industry, yes: investors have spent less than half as much buying and selling real estate properties, compared to last year. This may be due to the fact that there have been fewer large transactions, with a majority of deals being small and independent buyers. We hope 2017 will give us better times and more investments.
Donald Trump's newest hotel brand, Scion, will be launching early next year. However, the hotel brand will be missing the president's signature trademark: his name. Aimed at young and urban travelers, the Scion hotel hopes to avoid an issue his Trump Hotels have been plagued with since the Republican primaries— the Trump brand itself. Since his presidential campaign announcement in 2015, Trump Hotels bookings have fallen 28% in the first half of 2016, 57% of adults are less likely to stay in a Trump Hotel, and foot traffic has dropped. Scion looks to differentiate itself by being branded as a lifestyle hotel, rather than a luxury one. 
Chinese Aviation and Shipping company HNA Groups has bought 25% of Hilton Worldwide Holdings Inc. from biggest shareholder Blackstone Group LP. The purchase, which occurred in October, had HNA buy the shares at $26.25 each, a 14.6% premium, totaling $6.5 billion. This was the second investment this year in the hotel industry by HNA, which is trying to make a presence in the tourism sector. The deal will allow HNA to appoint two directors to the board, and puts the company on track to spend $72 billion this year.
The market today is much more dominated by private equity and private, individual transactions, - Daniel C. Peek
And we agree with Peek, senior managing director & head of hospitality at HFF. So that's why we at CapitalBrain have created a list of the most active middle-market private buyers that invested in 2016. It draws on data that our algorithm has collected from publicly available sources and analyzed to help you build targeted real-time prospect lists.
In total, our algorithm identified and analyzed the data from 213 offerings in H2 2016 (as of October 14th). Total offerings represented $2.9 billion in investment opportunities.
We focused on firms that predominantly raise funds from non-institutional investors and invest in middle-market real estate ($5 million – $50 million), and those that buy assets for their portfolio.
Magna Hospitality Group: Three REIT offerings
Formed in 1998, Magna Hospitality employs 30 corporate professionals and is based in Warwick, Rhode Island. The firm excels in hospitality investment, owning or operating over 20 hotels with 1,5000 employees in its portfolio; it also has managed $1 billion in deals and looks forward to investing in urban and heavy suburban areas. Magna's history of owning or operating franchise brands with Hilton, Marriott, Hyatt, Starwood and others makes it a reputable company.
Yedla Management Company, Inc.: $57 million
Operating primarily Marriott and Hilton hotels in Alabama and Florida, Yedla Management has operated for 30 years, striving to create strong relationships with its clients. Headquartered in Huntsville, Alabama, Yedla made headlines earlier this year when subsidiary Vision Hospitality Properties bought 0.53 acres worth $3.5 million to build a 160-room Hilton hotel in Charlotte's Crescent Communities' Stonewall Station.
Concord Hospitality Enterprises: $20 million
Started in 1985, Concord Hospitality has grown to own or operate 85 hotels in the past 31 years. With its determination to stay true to the mission set forth by its four founders, Concord Hospitality seeks to provide upscale and phenomenal service. It operates throughout the United States and Canada. The firm expects to open a joint AC Hotel by Marriott with Kane Realty in North Hills, Raleigh, N.C. in 2017.
| Sponsor | Offering | Deal Size |
| --- | --- | --- |
| Pacific Hospitality Group | PHG HOTEL FUND I, LLC | $125,000,000 |
| Yedla Management Company, Inc. | Vision Hospitality Properties VI and  IX, LLC | $57,584,970 |
| T2 Hospitality | SD Hotel Circle, LLC | $16,500,000 |
| ECD Co.  Inc. | SMASHOTELS CHICAGO INVESTORS, LLC | $12,000,000 |
| Epelboim Development Group | EDG Hospitality Miami Airport LLC | $12,000,000 |
| Concord Hospitality Enterprises | Roslyn O-S Hotel Partners LLC | $11,063,550 |
| Concord Hospitality Enterprises | Kane Concord Hotel East Two, LLC | $8,663,030 |
| American Strategic Investments | Grapeland Hospitality Investors, LLC | $8,500,000 |
| Fowler Hospitality | UCD Hotel Group, LP | $5,350,000 |
Need to look up more hotel buyers or investors? Start here.