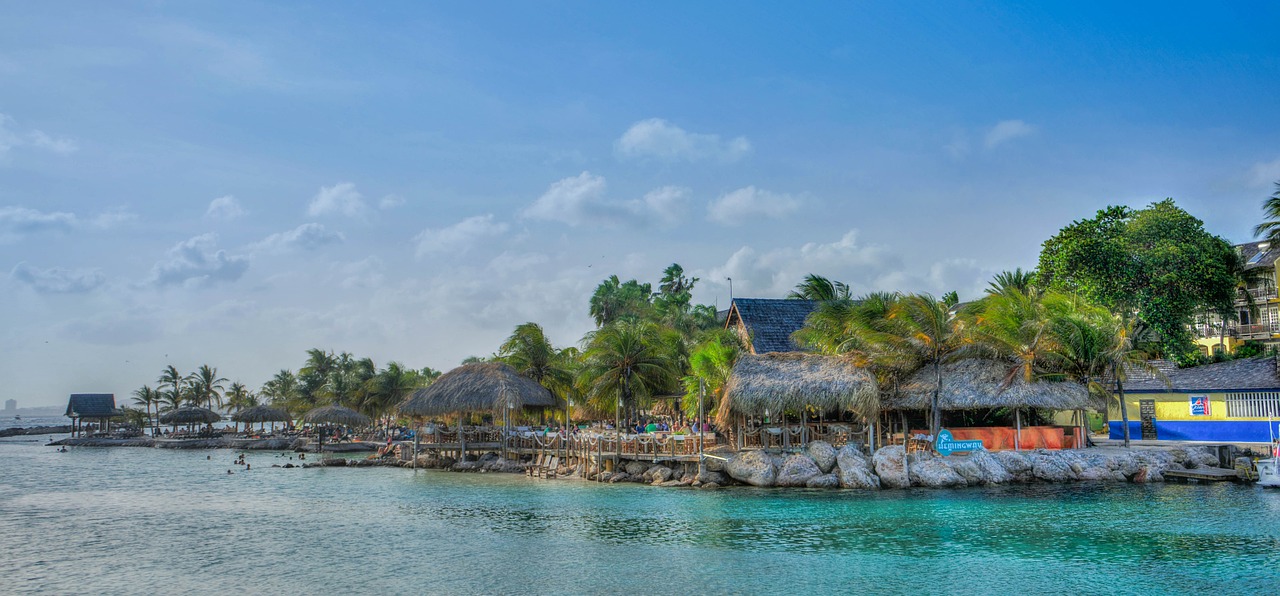 Diamond Resorts Deal and a Slowdown in the Hospitality Sector
Apollo Global has been one of the most active PE firms this year purchasing 3 corporations each valued above a billion dollars. Recently Apollo Global acquired Diamond Resorts, an international hospitality company with over 400 vacation destinations in 35 countries, for $2.2 billion.
Monetarex looked at the numbers for the hospitality industry. Our analysis of private real estate funds investing in hotel assets shows a slowdown in the number of deals launched. Hospitality sponsors have been less active in Q2'16 with a total of 20 deals compared to the 49 deals in Q1'16. Total offerings in Q2'16 dropped over 50% from Q1'16 with the total offering amount at approximately $250 million as of July 6, 2016.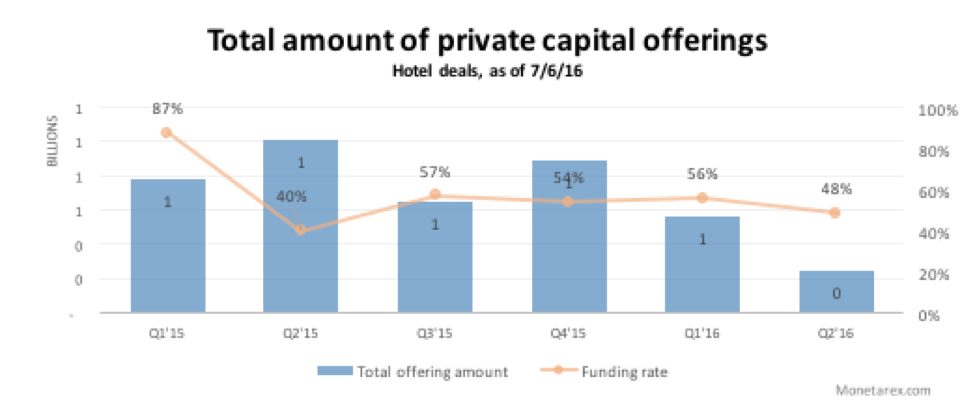 Our data shows that the two most active hospitality companies this quarter were Yedla Management Company and Nobel Investors Group. One of the largest offerings this past quarter include Yedla Management Company with a total offering above $47 million. Yedla Management's current project, CityCentre at Big Spring, will be the fourth hotel in Huntsville, Alabama developed by Yedla Management. Executive Vice President of Yedla Management, Stuart Newmark, expects the company to expand in Huntsville, Florida, and other parts of the country in the near future. Another company to watch for is Nobel Investors Group. On June 2, Nobel Investors acquired a Marriott Hotel portfolio from Ashford Hospitality Trust to increase profits and elevate its market position.
We are building the first machine learning real estate data platform. Looking for resources to help you find private commercial real estate investors? Sign up for a free trial to access the data as well as in-depth real-time profiles of private companies and their investment activity.