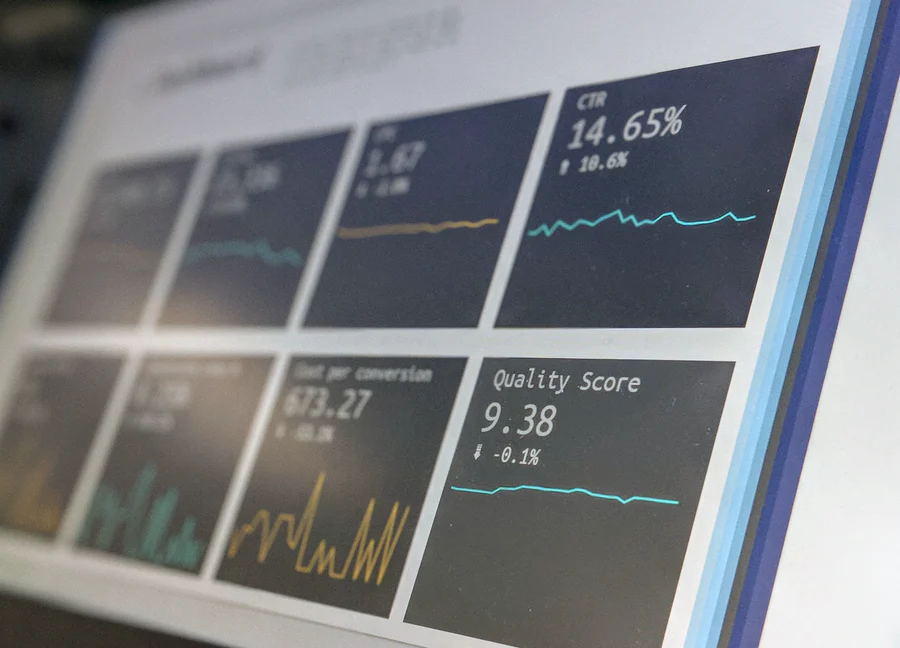 ESG: Ways to Achieve Net-Zero in a Real Estate Portfolio
Reviewing Ways to Achieve Net-Zero in a Real Estate Portfolio
The City Developments Limited (CDL) offers great guidance in achieving a net-zero portfolio through operational emissions within each individual building under their control. There are two tiers that are discussed, the first involves direct emissions and the second is in regards to power-related emissions. The CDL plans on increasing investments within smart energy management tech and by producing renewable energy. Another way to achieve a net-zero in a real estate portfolio is by strengthening the supply chain engagement (indirect emissions) and by helping suppliers during the transition to low carbon materials/methods. If you want to learn more, read our previous posting ESG: New opportunities for Investors.
In general, as referenced from the International Institute for Sustainable Development (IISD), the key objectives of Sustainable Infrastructure (SI) are as follows:
Lower carbon and environmental footprints

Protect natural ecosystems

Resiliency to climate change

Optimization of natural ecosystems and infrastructure environments

Movement beyond minimum labor standards and rights

Promotion of technology and industry innovation

High investment in stakeholder and employee education

High investment in Research and Development (R&D)

Focus on job creation

Financial feasibility and ongoing viability

Network local investment in business communities

High Foreign Direct Investment (FDI)

High Internal Rates of Return (IRR) well above Weighted Average Cost of Capital (WACC)
Examples of Sustainability Practices in Corporate America
It is important to acknowledge that these major tech companies below do not have an outlined sustainability framework however they express data regarding their past sustainable accomplishments and their future goals that they will continue to strive for. The metrics commonly used throughout this data are recycled materials, percent of energy usage from renewable sources, and emissions.
Facebook
Regarding gas emissions, Facebook had reduced the usage of greenhouse gas by 59% in 2019 in comparison to the year of 2017. The entire headquarters of Facebook is run off of renewable energy sources and has also restored approximately 206,000 cubic meters of water in order to protect natural ecosystems.
Google
The most recent sustainability report produced by Google in 2020, addresses the objectives that they will accomplish in order to address climate change and how they will responsibly source their minerals. Google will only partner with a supplier that contains a social code that creates expectations throughout the company in order to protect and serve the needs of their employees.
In order to end the reliance of the technology industry throughout mining, Google has partnered with various mining communities and unions. To ensure constant growth in sustainability, Google developed partnerships with non-profit organizations and industry groups with plans intended towards environmental preservation. With these efforts in place, Google has succeeded in providing 100% carbon neutral shipping and delivery for all producers as well as reducing their total transportation emissions by 33%.
Amazon
Amazon made a series of promises in 2019, that ensured their contribution in preserving the environment.  Throughout their climate pledge, they committed to net-zero carbon by 2040, being 100% dependent on renewable energy sources by 2025, and to have 50% of shipments be net-zero carbon by 2030. Amazon has invested approximately $100 million towards solutions regarding climate mitigation as well as $2 billion in technologies that have the capability of decarbonizing the world.
In addition to these efforts, Amazon has also purchased 100,000 electric delivery vehicles from domestic companies in attempt to reduce carbon gases within the atmosphere. According to the data from June 2020, Amazon contained 91 solar wind projects that helped generate approximately 7.6 megawatt-hours of clean renewable energy. This amount of energy has the capability of powering 680,000 homes throughout America. Amazon has also avoided the usage of 900,000 tons of packaging materials by creating their "Frustration-Free Packaging Program" that offers and encourages 100%  recyclable packaging products.
Apple
Apple has had a successful record of sustainable achievements since the year 2015. This organization has invested $4.7 billion into green bonds, produces their cellphones with 100% recycled materials and their MacBook Air made with 40% of recycled products. Their production of apple services solely relies on renewable energy sources in all of their offices, stores and data centers around the globe. Apple's reported a consumption of 2.4 billion kilowatt-hours that are stated to be renewable and have reduced their emissions by 35% since the year of 2015. Apple is also associated with 70 suppliers that produces their products with 100% renewable energy.
Apple has been rewarded an A in climate change action presented from the Carbon Disclosure project and an additional award from the United Nations in regards to climate change and sustainability efforts.
Examples of Sustainability Practices in Real Estate Firms
CB Richard Ellis (CBRE)
CBRE is moving towards integrating sustainability into their supply chains, specifically within the area of procurement. The current evolution of supply chains from linear models to next-generation ecosystems are resulting in better defined business goals that align with environmental and social objectives. In response to the increasing complexity of supply chains and growing pressure from global and regional geopolitical environmental challenges, CBRE advises to create stronger relationships with their suppliers in order to mitigate sourcing risks. This helps track growth in sustainable sourcing and explains how other corporate real estate companies can integrate sustainability into their procurement processes and strategies.
Jones Lang LaSalle Incorporated (JLL)
JLL has decided to incorporate sustainability throughout their company by creating four pillars of 'Building a Better Tomorrow' which are stated to be: Clients, People, Workplaces and Communities. These four pillars are supported with three foundations: JLL's commitment to the highest standards of corporate governance, efforts to develop and drive leadership within this area as well as their commitment to deploying innovative solutions for their company and clients. JLL states that with these fundamental elements they will be able to successfully achieve the UN Sustainable Development Goals. JLL has implemented these foundations within their eight key markets and will continue leading the way in their operations around the world.
Digital Realty
Digital Realty has sustainability objectives that are focused around renewable energy, green buildings, energy efficiency, management and resilience. They have a long-term objective of providing 100% of renewable energy to customers, the EMEA Portfolio and the US colocation business. They plan on expanding the adoption of sustainability aligned lease provisions within new customer contracts as well as achieving USGBC LEED-Silver certification for new construction and redevelopment projects. By the end of 2019 Digital Realty has reduced non-IT energy consumption for the UK scale portfolio by 17.6% and colocation portfolio by 3.9%. Digital Realty has also achieved 100% ISO management certification retention and added 30 additional ISO certifications. Regarding resilience, 39% of their sites placed in the top 25% based on risk reduction score from insurance rank providers as well as 59% of their insured sites have achieved the HPR status.
Essex Property Trust
Essex seeks to reduce their environmental footprint through resource management initiatives and by creating new communities that are aligned with their high environmental standards. They are investing within their own properties in order to minimize energy and water consumption by incorporating solar energy and water-saving devices. Between 2016 and 2022, Essex is planned on spending approximately $6 million to complete water reduction projects and increase the efficiency of water usage by creating benchmarking solutions to monitor the amounts of use and track utility data. By 2022, Essex plans that 10% of electricity usage will be from renewable sources and that their overall electricity consumption will be reduced an additional 10% from their 2016 levels. Essex is in the process of achieving green building certifications on all new development projects in order to ensure their progress with creating a better environment with their business.
The Blackstone Group
Blackstone's approach to environmental sustainability focuses on implementing measurable operational inventions, providing technical assistance, tools and expertise gained from implementing sustainable programs at scale across a broad portfolio as well as investing in large-scale renewable energy opportunities. One of the numerous steps that Blackstone has taken is installing energy efficient lighting, daylight and occupancy sensors in all new office buildings. 100% of the energy within Blackstone's London office is from renewable energy sources and is a zero-waste to landfill facility. Blackstone has also saved 829 trees in 2019 alone with their paper shredding and recycling program and also promote in-person events to be 100% paperless. 4 million tons of CO2 are displaced annually through their renewable energy assets developed and built underneath Blackstone's ownership.
If you want to learn some valuable tips on using machine learning in your real estate fund operations, then join Capital Brain Newsletter