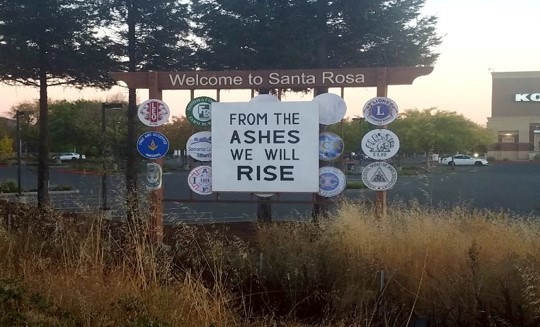 Home Factory, Inc: Post-fire rebuilds in santa rosa, ca
California is mired in a housing crisis of epic proportions
There is a housing crisis of epic proportions in the State of California and the State has a mandate to build 3.5 million units by 2025, an impossible feat but a unique and a massive opportunity for efficient and innovative builders. Leading economists increasingly cite the housing shortage as the top threat to California's economic expansion.
The California Department of Housing and Community Development estimates California created on average fewer than 80,000 new homes annually over the past decade – far below the 180,000 homes needed each year to keep up with housing growth from 2015-2025. This lack of supply greatly impacts housing affordability. Low production has not always been the case. From 1955-1990, more than 200,000 homes were built annually in California
Housing shortage due to inefficiencies in the construction industry mainly from the shortage of labor and increase in materials costs;
The number of residential construction workers is 23% lower than in 2006; higher-skilled trades like plumbers and electricians are down 17% which dampens the rate of construction;
Building permits are down: The California Department of Housing and Community Development estimates California created on average fewer than 80,000 new homes annually over the past decade – 100,000 units short of the annual need;
Housing shortage – only 24 permits per 100 people (vs 42 nationally);
1.8 million housing units needed by 2025
Today's population of 39 million is expected to grow to 50 million by 2050
Santa Rosa Disaster and recovery plans
Northern California (Santa Rosa area in particular) recently suffered a devastating fire resulting in the loss of almost 4,000 houses and 100,000 people losing their housing aggravating the housing crisis. Nearly 8,000 structures were lost in Sonoma County with The City of Santa Rosa losing ~ 4,000 homes (5% of its housing stock). This presented a rare opportunity of streamlined permit approval due to unprecedented shortage of housing – the City government instituted the Resilient City program that incentivizes rebuilding of burned neighborhoods. Current approval of new building plans 10-14 business days (vs standard 2-3 months).
Home Factory plans to buy burned down lots in the City of Santa Rosa and rebuild as an upscale residence with an additional unit (2-unit buildings (single-family residence with auxiliary unit) are encouraged in place of original single-family residences (main house plus second unit up to 1,000 sf ft) to address affordability issues and housing shortage)
Lots are all ready to build with all off-site infrastructure in place including: curbs, sidewalks, driveways, gutters, utilities
Home Factory will implement an off-site factory built approach which will cut construction costs and delivery time
Location Description
Santa Rosa is an industrial and logistical center of the Northern California wine county and just like the rest of Northern California has already been experiencing a shortage in affordable housing in the past several years. Residents enjoy great climate, excellent resources like quality food choices (groceries and restaurants), and medical services and shopping opportunities, college town, proximity to Bay area. The negatives cited for Santa Rosa are usually high cost of living, very high rents with low availability.
Unemployment rate decreased to 2.6% (July'19) vs National Average of 3.9% and competition for workers is very tight
Top industries: Healthcare, Tourism, Retail trade, Manufacturing
Annual job growth 2.5% vs National 1.6% (as of 2016)
Population growth 4.4% (as of 2016)
A poll taken by the Bay Area Council in March of 2018 indicated 40 percent of Bay Area residents are considering moving away because of high housing costs and traffic (potentially increasing population growth in Sonoma County/Santa Rosa area as a less expensive option)
High demand for housing (both for sale and rentals) from displaced residents is expected for years to come
78% of housing stock are single-family residences, 24% duplexes
Nearly 30% of rental housing are in the highest monthly rent bracket (over $1,500/mo)
Less than 5% of housing stock was built after 2000 and there are currently only 250 houses under construction
Renter vs Home-owner is split equally with 2.64 persons per household (supports building smaller units)
California Housing Crisis: Additional Research and Sources
One year after the fire Santa Rosa, CA is still struggling to rebuild due to labor shortage, high materials costs, and the lack for skilled contractors. Articles provide evidence on costs and various housing metrics:
http://www.hcd.ca.gov/policy-research/plans-reports/docs/SHA_Final_Combined.pdf
https://wordpressstorageaccount.blob.core.windows.net/wp-media/wp-content/uploads/sites/867/2018/12/Cost-Drivers-Impacting-Housing-in-CA.pdf
http://econforensics.com/construction-labor-shortage-will-slow-post-fire-rebuilding-efforts-2/
https://www.sonomanews.com/business/7889270-181/north-bay-construction-worker-shortage-eyed
https://www.bisnow.com/national/news/commercial-real-estate/recent-california-wildfires-exacerbate-the-states-labor-and-housing-shortage-95628
https://www.washingtonpost.com/realestate/for-those-who-lose-homes-to-wildfires-the-challenges-of-rebuilding-are-daunting/2018/11/20/6e7bdf92-d95d-11e8-aeb7-ddcad4a0a54e_story.html?noredirect=on&utm_term=.191d3145ce80
https://www.sfchronicle.com/bayarea/article/north-bay-wildfires-rebuilding-12804162.php
https://www.latimes.com/local/lanow/la-me-ln-santa-rosa-rebuild-20181015-story.html
https://www.sfchronicle.com/business/article/Labor-shortage-could-cripple-Bay-Area-rebuilding-13312821.php
Contact us if you are a developer looking for a factory-built framing