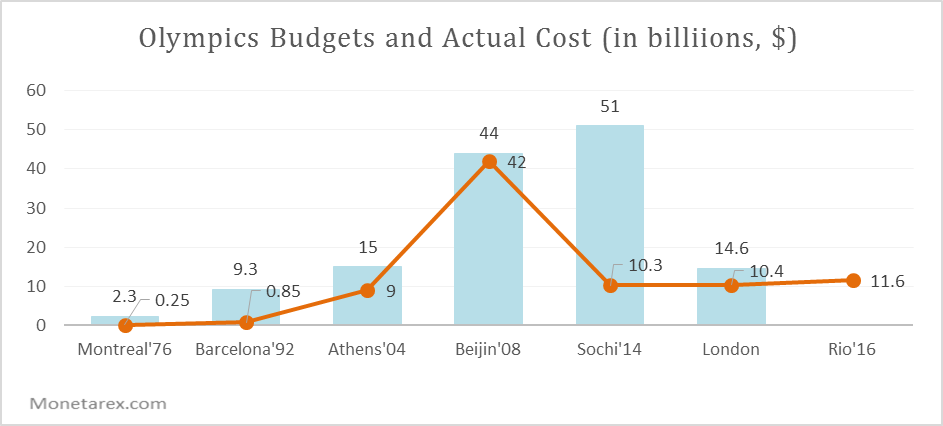 All That Glitters Is Not Gold
There's a shimmering light at the end of the tunnel. But it's not a gold medal: it's the outlandish price tag of hosting the Olympics. Many cities spend billions of dollars to host the Olympic Games. The 2008 Beijing Games cost $40 billion. Many speculate the 2016 Rio Olympic Games will have a final cost of around $20 billion— so it's no wonder the locals are extremely upset, given Brazil's already present financial woes and political corruption. But should any city be happy with hosting the Olympics? The honor, media spotlight, and national pride that comes with the Games may not outweigh the cost of stadiums, athlete villages, and staffing woes. Athens in 2004 suffered a financial crisis, while Montreal almost went bankrupt after 1976 Games; the Los Angeles 1984 Olympics was the only city to make a profit since 1932.
Looking for resources to help you find private commercial real estate dealflow? Sign up for a free trial to access the data as well as in-depth real-time profiles of private companies and their investment activity.