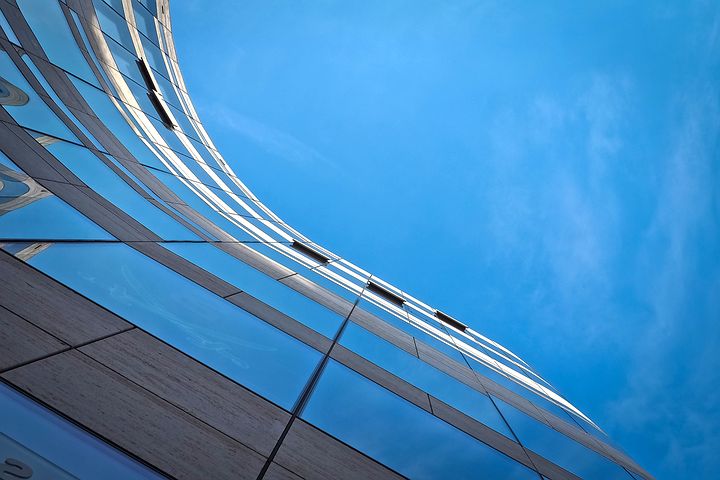 Active investors in office properties
Below is the list of private real estate investors selected from CapitalBrain databank. The selection is based on the firm's relative activity in the industry.
Founded in 1991 under Bill Glazer, Keystone Property Group grew from a real estate brokerage firm into an investment firm, development company, and now a full-service real estate investment and development operating enterprise. Keystone strives to create "vibrant and productive communities out of commercial real estate", and operates primarily on the East Coast.
Tritower Financial Group, LLC has been a trusted private real estate investment and management firm for over 25 years. Operated by a team with over 80 years of investment experience, Tritower has structured over 75 real estate syndications with a value of $3 billion. The firm aims to offer diverse, low-correlated, income-oriented alternative investments for individual, family office, and institutional clientele. Tritower has been in the news recently for its purchase of Goldman Sachs' three-building Station Ridge office campus in Hanover, MD.
Based in New York, Time Equities is a full service real estate firm, regularly participating in acquisitions, development, conversion, and management of commercial real estate. With ventures in the U.S., Canada, and Germany, the 50 year old firm has recently embarked on a joint venture with Bergman Realty Corp., with the acquisition of a three-building office park Parsippany, NJ. Having acquired it from Mack-Cali Realty Corp. for $15.4 million, the three buildings on Century Drive is TEI's fourth office acquisition in New Jersey.
A full service commercial real estate investment and management company, Sperry has served its partners for over 20 years. With its Principals having purchased over $1.5 billion in assets, the firm has seen annual returns of 20-30%. In August, Sperry Equities purchased two buildings in the Woodfield Corporate Center in Chicago's Northwest suburbs. Estimated at $34 million, the purchase was steeply discounted, with rent being $64 per square foot.
Hampshire Real Estate Companies
With its headquarters in Morristown, New Jersey, the privately held Hampshire Real Estate Companies has acquired, developed, leased, managed and financed real estate for the past 50 years. With experience in industrial, office, and retail real estate, the firm looks to strengthen portfolios through yield-oriented and capital-oriented strategies.
Operating for over 30 years, MLG Companies has acquired 67 properties, created over $630 in market value, and has bought and sold 9.2 million square feet of commercial property. From 2004-2006, MLG was awarded the Mid-Market Growth Award by Business Journal for three consecutive years. MLG Companies serves both institutional and individual investors.
IRE Development is based in Chula Vista, California. Developing, leasing, and managing commercial real estate, IRE generally has worked with office real estate space. Since 1986, the company has worked with clients to match them with their best suited solutions for office space problems.
The privately-held Talon Capital is experienced with acquisition, disposition and investment management of a variety of property types. Involved in multiple U.S. markets, the real estate investment firm has operated for over 25 years, and has created a cumulative transaction volume exceeding $8.2 billion. Talon Private Capital is based in Seattle, Washington.
Albany Road Real Estate Partners
A fairly new firm, Albany Road was established in 2012. Focused on creating opportunities for acquisition across New England, Albany Road pursues deals within $10-$50 million, with the hope to have $500 million in gross assets by the year 2017. The company looks to either gain investments through their own equity, or equity paired with high net worth, family office, or institutional equity. With an interest in urban, suburban, and medical offices; industrial; R&D; and retail, Albany seeks deals with at least 75% aggregate return from current cash flow. In July, Albany bought a 203,307 square foot multi-tenant office in Charlotte, NC.
Contact us to purchase the detailed list of 100+ active investors in office properties