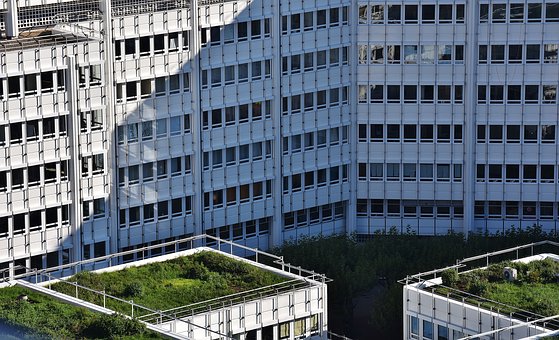 Facebook Ventures Into Affordable Housing
Need to reach out to affordable housing operators? Just grab a free bonus – a company list with investment strategies at the end of this post.
Facebook Inc. has purchased 56 acres of land in Menlo Park, immediately south of the social media company's headquarters. Named the Prologis Campus, the 1,500 unit space will be used to house the Facebook workforce, with 15% of the units being affordable housing for low- and middle-income tenants, regardless of affiliation to Facebook. The company also has allotted $2.25 million to the Workforce Housing Program to reduce rent prices in the Belle Haven neighborhood.
"I think it's an exciting agreement as it relates to affordable housing," said Matt Franklin, executive director of Mid Pen Housing. Franklin also highlighted his excitement for the Housing Innovation Fund, the Prologis below-market rate units, and the collaboration between Facebook and the city of Menlo Park. "Facebook has been very engaged with the community around this issue. The agreement is a robust mix in terms of actions and strategies towards finding solutions to affordable housing."
Monetarex data shows that the first three quarters of 2015 saw approximately $950 million in affordable real estate private deals, which is in line with 2016 activity. Overall multifamily private deals posted $9 billion during the same time period; affordable housing is roughly 10% of the total multifamily deal flow.
Below is a list of the most active affordable housing sponsors and operators in the U.S (Download the list with details into .xls):
A private real estate firm and assets management company specializing in low-income and affordable housing. Interested in risk-adjusted returns for high net worth and institutional investors through a diversified portfolio of properties, The Smith Companies often acquire mispriced properties and invest in discounted mortgages.
With over 14,000 affordable units across the nation, The Pedcor Companies focuses on development, construction, and management of affordable housing throughout the Midwest and Western U.S.. Founded in 1987, the company has, in aggregate, raised over $595 million in debt and $315 million in equity. Interesting to note, The Pedcor Companies was the first to develop and construct a IRC Section 42 LIHTC in Indiana.
As a manager of conventional, affordable, and student apartments in growth markets across the U.S., Peak Capital seeks areas that will yield high returns and long term applications. The Utah based company is interested in up and coming cities and offers a lot of opportunities for portfolio diversification.
Founded in 1979, First Sterling Financial specializes in tax-exempt bond transactions, with 50% of their ongoing business model focusing on those bonds. Specific tax credits include Federal LIHTCs, Multifamily, Mixed Use and a much wider range of Real Estate tax services.
Specializing in residential investment strategies, Lakeside Capital Advisors looks to maximize returns to their institutional, private equity, and family office investors. Striving to provide high-quality and affordable units to families and seniors throughout the country, Lakeside offers socially responsible operating protocols to both its properties and portfolios.
Merritt Community Capital Corp.
Providing equity capital for affordable housing throughout California, Merritt keeps a diverse and geographically balanced portfolio to their investors delight. Founded in 1989 in Oakland, Merritt seeks to invest in affordable housing developments all across California.
Semble is a technology and service provider that facilitates low-cost loans between investors and nonprofit organizations. Through a Peer-to-Community lending platform, Semble is able to connect socially-minded investors to those that need capital.
Download the detailed list of affordable housing operators
Looking for resources to help you find private commercial real estate dealflow? Sign up for a free trial to access the data as well as in-depth real-time profiles of private companies and their investment activity.