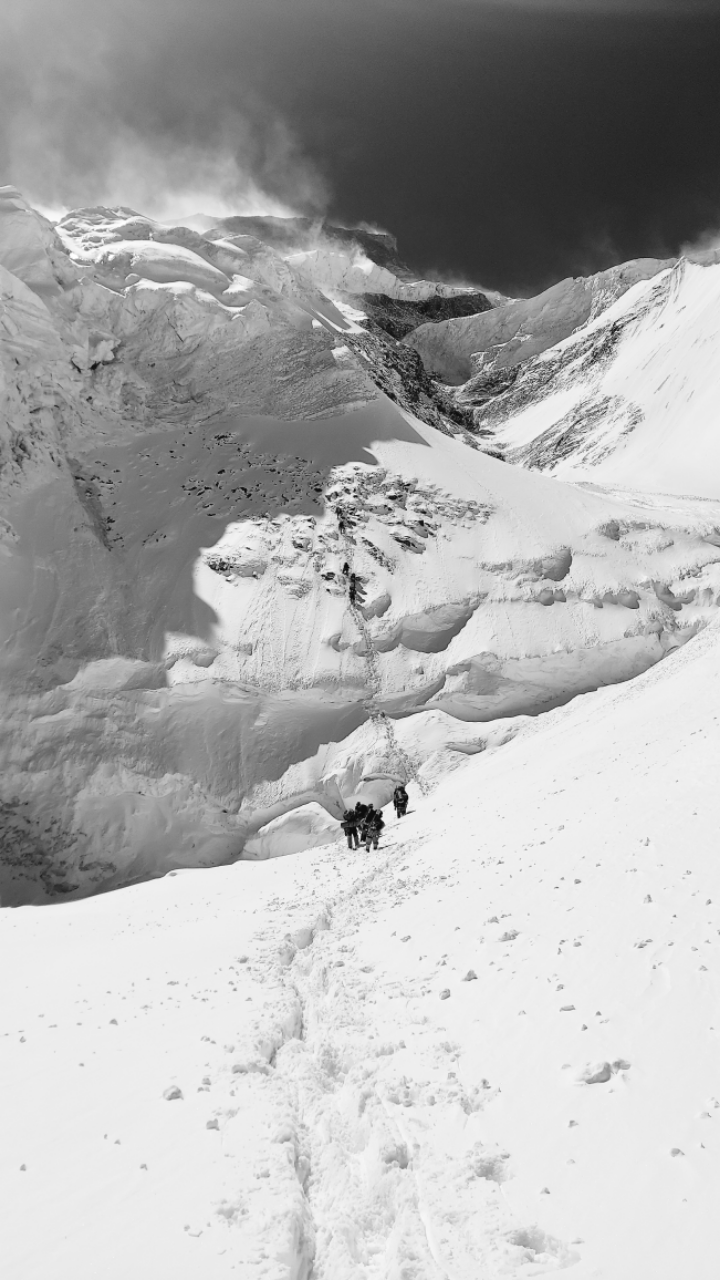 Surviving is just a habit
A reader sent me a question: How am I supposed to set big goals if I am too busy handling my everyday life?
Well…
Yes, there are periods in our lives that get us into a survival mode, when instead of building a life we are just trying to get by.
But worrying about surviving is just a habit.
It is a very subtle habit. It even comes with a stamp of approval from our society. Wе are supposed to have a constant anxiety about politics, taxes, mortgages, career choices, and a myriad of other things that seem important.
We get so used to living with this anxiety that we simply forget about our why, Self, and our personal life goals. Fear becomes a constant companion, the second skin, our shield. All our energy is used up while we are trying to hold on to what we already have, trying to keep things in place as they are.
All problems are created by our mind. Having a problem is a personal choice.
We get more of what we focus on.
If we keep focusing on problems, on what we don't want, we limit our ability to move forward with ease. And then we find ourselves fixing never-ending problems that we ourselves created.
Same thought every day – and suddenly we have a habit of focusing on surviving instead of creating. We become like that skier who keeps skiing in the same ski trail. To see new terrain all he has to do is to step out of that trail and make his own way.
So we face a choice – habitually surviving or living out the adventure. Think about it this way – this time around you were sent here for 90 years or so. Are you thinking you are on a 90-year vacation at the cool resort or in a prison serving a 90-year sentence? Same 90 years – a completely different story. Up to you to decide.
Take a look at those goals you've set up for next year. How many of those goals are long-term? Big, juicy, hard-to-achieve, omg-I-did-it goals?
How many are short-term focused on surviving? Sometimes it's worth developing a habit of slowing down and thinking about a bigger picture. Developing a skill of meta thinking helps you see perspective through the noise of the everyday life.
Analyze short-term and long-term goals. Your goals – are they feeding your soul?
Change direction if not.
To survive takes no change. Just keep skiing in that same track. Keep working hard, living in fear.
Habit of surviving is an addiction. With deliberate effort you can change it to a habit of trusting.
Identify patterns that limit. Create new habits. Act.
Living a purposeful life takes work, effort, growth. But you will be gifted with the life of no limits, a life full of joy and adventure.
Either way, we have to put energy into living. So, isn't it better to invest the energy into living our best lives possible vs merely surviving?
Keep climbing,
Olya
P. S. If you want 2023 to be your best year yet, work on your goals list. We have created a free goal-setting guide for that.
Every first Saturday of the month at 9 am PT/noon ET I hold a 1.5 hrs 'Reach Any Summit' Masterclass – Building and Monetizing Your Mindset. Every month there is a new topic that we cover from 4 main categories: Purpose/Mindset/Personal Brand; Goal-setting and productivity hacks; Risk taking and dealing with fear; Monetizing your mindset. You can join for just one session and see if this is for you. Email me to find out the next month's topic.
Apply for a monthly LIVE masterclass
Popular posts on similar topic: 
About the author: 
Olga Koroleva is a founder and CEO of Capital Brain, a company that builds AI-powered products. She is also a high-altitude mountaineer who likes to climb mountains with double-digit death rates, University lecturer, and a public speaker on leadership and risk taking. Sign up to her self-leadership newsletter at https://capitalbrain.co/blog/