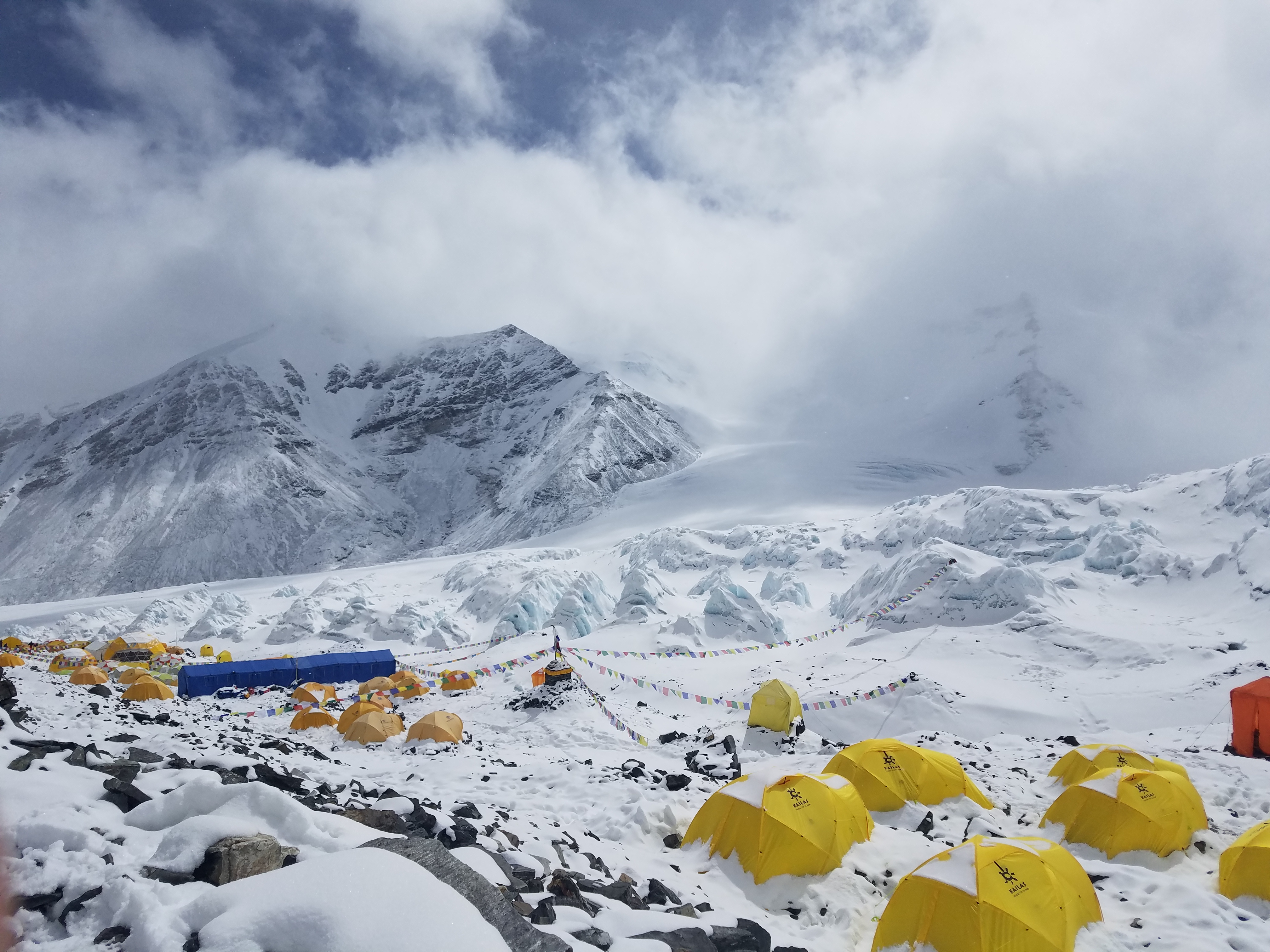 Simple tips on how to reach your hardest summits – UC Berkeley Haas lecture
I recently gave a leadership lecture at Berkeley Haas. Here are a few things we talked about:
We talked about mindset, setting goals, taking risks, making decisions under pressure.
We all naturally have a sense of adventure and curiosity. It started when we were all kids, then we often forget this feeling while we are busy chasing short-term goals and then we turn into an old person who thinks about "what might have been".
Are we setting large enough goals? Are we taking enough risks? Are we going to be a 90 year old with the most interesting stories when living in the nursing home? We get one life to live. Why not set the biggest goal and just go for it?
So you set your big goal and then you just reverse engineer to set the plan and determine the steps you need to take next.
If you know your Why you just start living your goal. If you know your Why, you will solve any How.
In this scenario you never need to motivate yourself or think in terms of quitting, everything just becomes a road to the summit. You think of your goal in terms of steps you need to take to reach that summit.
It is about getting yourself off the couch, pointing yourself in the direction of your goal and starting to walk. When you get tired, rest, and keep walking. If you feel you have no strength left in you, lie down but in the direction of your goal and keep looking towards your goal)
Many of us take risks by starting a business, moving to a new country, or switching employers. I like to climb mountains with double-digit death rates. I strongly believe that the world is just a mental narrative so most of my preparation for high-pressure moments during the summit push happens in my head. We are what we believe in.
Whether it is during my 6-months training period before the expedition or 6 hours before I leave my tent for the summit bid in the dark and in freezing temperatures, here is what goes through my head:
Why not?
Go after the biggest prize and see what you can get away with. Take a risk. If you don't get the desired outcome, see it as the future non-event — will it be important in 5 years? Most likely, not.
If I bother to put an effort into training, I might as well aim for Everest. I set a big, fat, juicy goal — and then never question myself. I reverse engineer my goal to set a plan and to determine the steps I need to take to reach that goal.
Do I have control over the situation?
Always assume both good and bad things happen and events might not go the way you wish
What to read: How to Be a Stoic: Using Ancient Philosophy to Live a Modern Life, by Massimo Pigliucci
Accept the unknown
The weather always changes and you just never know how things will turn out.
In mountaineering, under extreme conditions, I have to have this mentality that I can just keep walking up into the unknown and that at some point I'll safely reach the summit. When I was climbing Everest, I was starting in the end of the weather window and I knew there was just a 2-hr summit window three days into the future and my only chance… a culmination of my two months expedition. By that time, all other climbers descended and I had the highest mountain on the planet to myself. As I was struggling my way up for the next 3 days, all I had left was to believe that the forecast won't change and the window stays open. In the end it worked out and I found myself standing alone on top of the world. But that's another story.
Focus
How do you climb the hardest mountains on the planet? The power of Now is the only way to tackle it. If you are thinking what's behind or what's ahead, you are not focusing on performing your best at any given moment. There were many situations where I was climbing up hearing the heli rescue above my head knowing they are flying to search for an injured or a dead climber. I could not let my mind focus on that story. I learned to treat these situations as circumstances. No need to assign positive or negative value to the stories that are developing in our lives. Like I said, circumstances.
Forget about the outside factors, don't think about what's behind or what's ahead. Focus on that fire inside of you and do your best when you take your next step. Everything else is irrelevant, only your goal matters.
I summited Everest with a broken rib: summit was the goal, broken rib — just a nuisance that had to be disregarded.
What to read: Feeling Your Way Through Life by David DeNotaris
Act
You don't summit a mountain by sitting in the base camp. At some point you have to take a risk, commit to a certain summit push date, and start climbing.
The mountain always looks large from afar and I can never see the end of the trail. Many times I cannot see even the beginning of the trail. As I start climbing, the trail slowly appears and things get easier.
To get results you have to stay focused, suffer through the pain and keep walking.
We all have untapped potential and we are more capable than we think we are and we can achieve our hardest goals one step at a time.
Keep climbing.
Every first Saturday of the month at 9 am PT/noon ET I hold a 1.5 hrs 'Reach Any Summit' Masterclass – Building and Monetizing Your Mindset. Every month there is a new topic that we cover from 4 main categories: Purpose/Mindset/Personal Brand; Goal-setting and productivity hacks; Risk taking and dealing with fear; Monetizing your mindset. You can join for just one session and see if this is for you. Email me to find out the next month's topic.
Attend the Masterclass
Popular posts on similar topic: 
About the author: 
Olga Koroleva is a founder and CEO of Capital Brain, a company that builds AI-powered products. She is also a high-altitude mountaineer who likes to climb mountains with double-digit death rates, University lecturer, and a public speaker on leadership and risk taking. Sign up to her self-leadership newsletter at https://capitalbrain.co/blog/