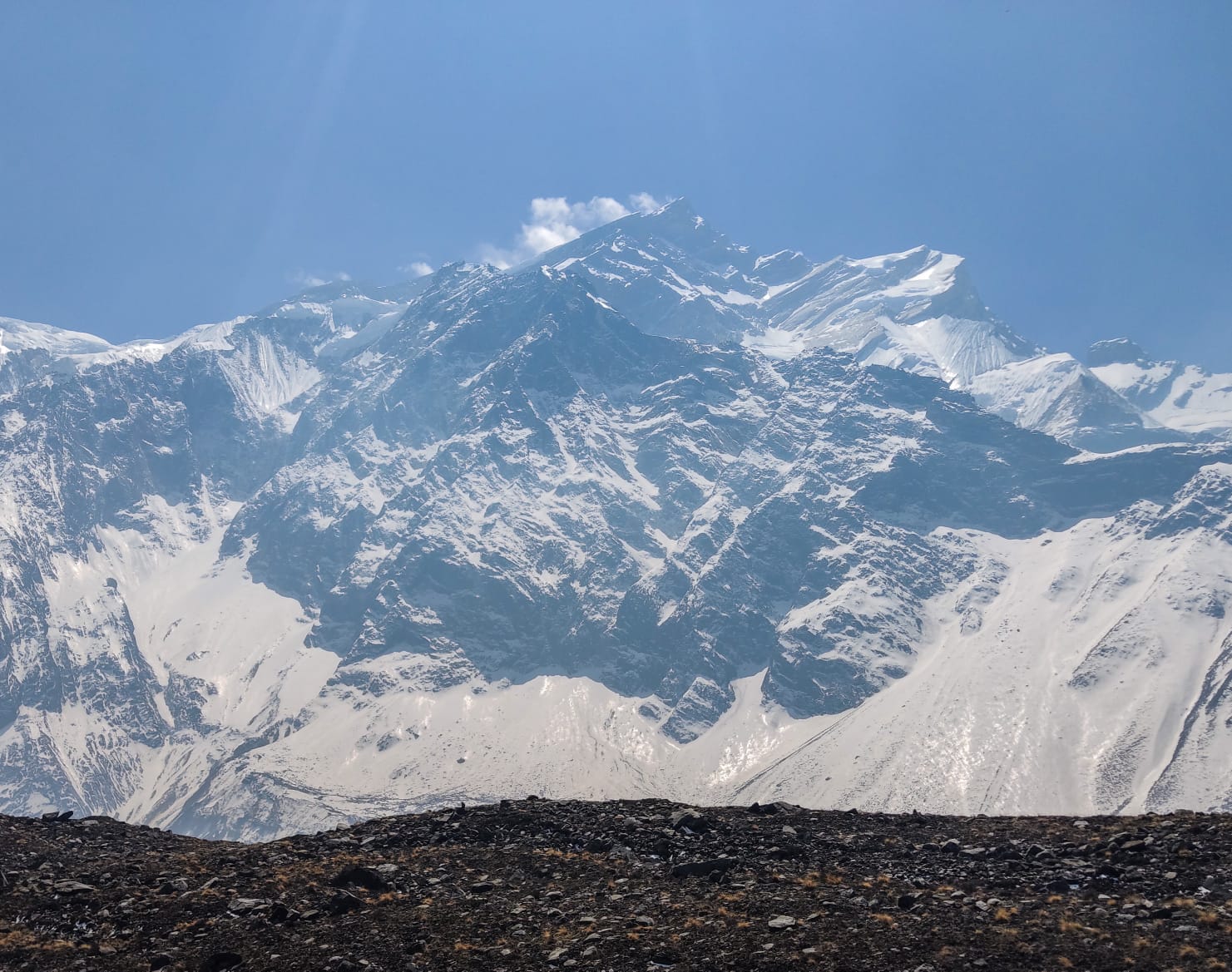 Here we go again. I am in Kathmandu, Nepal ready to embark on my latest adventure – my 4-weeks attempt of Annapurna I, until recently the deadliest mountain on the planet. This will be my 40th climbing expedition. I plan to retire from big mountains climbing and Annapurna is to be the conclusion of my breath taking climbing adventures. My entire life I dreamt of summitting the three mountains on Planet Earth – Everest, K2, and Annapurna. I am eagerly waiting to find out what this next big climb will teach me.
Mt Everest (8,848m), the highest mountain on the planet, let me spend 20 minutes alone on its summit (an introvert's dream:)) The climb taught me to surrender and trust; there is no reason to control the things we cannot control. All we have to do in life is step back, observe and then make a choice that feels right to the heart. No reason to bother with what everyone else is doing because noone knows better.
K2 Mt (8,611m), the second highest and the hardest mountain on the planet taught me that we are stronger than we think we are, no matter the circumstances. Just keep following your trail, one step at a time. Even if you are cold, tired, and there is not enough oxygen. Whatever. Keep climbing. There is a goal to be achieved.
Annapurna I (8,091m), formerly the deadliest mountain on the planet luckily has seen its death rate drop under 30%. Or, as my friend says 'This is crazy! The Russian roulette has 17% death rate!' The mountain is deadly because of the avalanches. Something you can sort of control but not really. So let's see how "lucky" I get on my first attempt.
Grateful to all my loyal friends who have been with me along the way, your support has been empowering me to reach new heights.
Remember to use your heartbeats wisely.
Image credit: Parth Upadhyaya @iam.parth